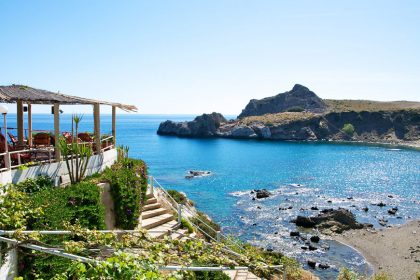 Crete holidays rank among the top destinations for a multitude of reasons. Firstly, the sea beckons each inhabitant of the island, whether you're a familiar face on the island, or simply passing through. The Mediterranean's siren song is at the core of a vacation in Crete which entrances travellers into feeling as though they have experienced something out of this world.
After a quick dip or a long, leisurely swim in the Cretan sea, many visitors enjoy an afternoon perusing one of Crete's many fascinating museums where newcomers can test their local knowledge and soak up some of the ancient history of this island's lauded past civilizations. What's more, the arts are highly prized throughout this Greek isle and the theatre scene is not to be missed.
In terms of wildlife, holidays in Crete are unique from any other place on Earth due to the prevalence of the Kri-kri, or Cretan goat. Considered threatened from an international conservation perspective, the Kri-kri are found extensively throughout the Samaria Gorge. The Samariá Gorge is another very popular attraction that draws hordes of visitors every year during their Crete vacations. Classified as a national park, the Gorge is open to the public for a significant portion of the year and boasts numerous organized tours to utilize on a Crete holiday. With its stunning rock outcroppings and amazing landscapes, the Samariá Gorge is a must-see for any island visitor.