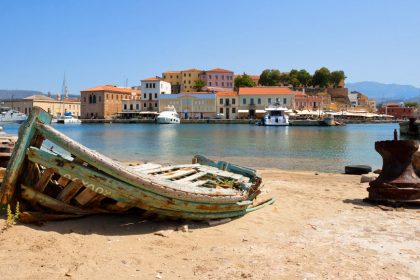 The selection of a nice apartment in Chania is the key to a well-planned vacation. With 13 apartments, the Hotel Esplanade offers the height of comfort and cleanliness in a collection of apartments. In terms of selection, there is a diverse range of options available to suit the needs of any to Chania.
Firstly, there are apartments with three bedrooms that include air conditioning in each room, as well as three bathrooms, three balconies and an expansive kitchen in which to cook or entertain. Hotel Esplanade values choice and offers both mountain and sea views from its three-bedroom Chania apartments which measure approximately 100m2. These accommodations are ideal for four-to-six member families or large groups that will be staying in Crete.
The second type of Esplanade Hotel apartment features one bedroom with air conditioning that accommodates two guests, while also offering either a kitchen or a living room with enough room to accommodate two more to sleep comfortably in beds. Primarily suitable for three adults or a small family, these Chania apartments are about 40 m2 and are a cosy homecoming after a day of exploring Chania's wonders.
The final option available to Hotel Esplanade guests is the studio style in which a single large room can fit 2-3 people or a couple quite comfortably. Measuring 35 m2, these Chania apartments provide the same amenities as the other available options including a private bathroom, air conditioning, central heating, telephones, satellite television, refrigerator, cooking facilities, and a balcony with a sea or garden view.